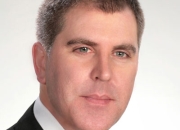 Eoin McCoy
Member of the Board
ASPIRE
Eoin McCoy has a long track record of succes in the Krakow market over the last 10 years, having setup and served as General Manager of the operations for both AonHewitt, Sabre Holdings and Lumesse in the city.
Eoin has a depth of experience software applications development & delivery, research & development, project and program management and shared service operations, and his background includes work at ICL/Fujistu, an online travel technology startup (acquired by Sabre Holdings), AonHewitt and Huawei Technologies. He has lived and worked in the US, a number of countries across Europe, and China.
Eoin is a member of the Management Board of ASPIRE, The Association of IT & Business Process Services Companies in Poland.