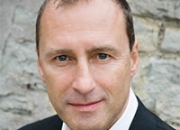 John Straw
Chairman, Digital Advisory Board, Thomas Cook; Web Advisory Board, Premier Farnell
A rarity. An energetic digital entrepreneur with 17 years deep digital experience. One of a handful in the UK, wanting to provide the benefit of his experience to businesses making the challenging leap from analogue to digital.
His past 11 years have been in Search; specifically:
Founder and CEO of Netrank, one of Europe's first SEO agencies specialising in corporate clients. Netrank was sold to LBi in 2008.
Founder of SEO platform Linkdex in 2009. Raised $3m in VC from London and Silicon Valley. Linkdex provides the competitive insight to understand why and how to get on top of search engine natural listing
Previously
Interse Corporation, San Francisco, VP European Operations. Interse specialized web analytics. The company was purchased by Microsoft in 1997 for $160m.
Revnet Systems, Huntsville, Alabama, co founder, VP Marketing. Revnet product email management software for marketeers. The company was purchased by MessageMedia in 2000 for $44m (subsequently bought by Doubleclick and then Google).
In 2006/2007 John created two consumer facing websites – www.itsmymarket.com – a classified ad site and a price comparison engine www.savebuckets.com.
John is also Chairman, Digital Advisory Board, Thomas Cook and on the Web Advisory Board, Premier Farnell.