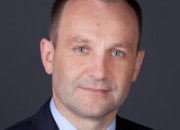 Marek Sowa
Marshal of the Małopolska Region
Marshal of the Małopolska Region, 45, graduate of the AGH University of Science and Technology in Krakow.
Involved in the work of the regional self-government since its very beginning. Councilor of the Malopolska Region since 2006. Member of the Board of the Malopolska Region during 2006-2010 term of office. Since December 2, 2010 Marshal of the Malopolska Region responsible, among others, for the region's development strategies, economic development, finances, international cooperation, promotion, the long-term investment plan as well as for the cooperation with NGOs.
The European Funds Monitoring Committee Chairman since 2008 (The Public Finances Committee since 2011). Delegate of the Union of the Regions of the Republic of Poland to the Committee of the Regions as well as to the Common Committee of the Government and Self-Government.